Glendora Green
Glendora Green of Roseland, formerly of Washington Heights, passed away November 28, 2021. Beloved mother of Charmaine, Victor, Stephanie, Lucinia, Ronnie and Timothy Green. Cherished Grandmother and great grandmother. sister to Augustine McDaniel and Celestine Brewster. Glendora was a CNA and retired from Christ Hospital.
Arrangements entrusted to Chicagoland Cremation Options of Schiller Park, Illinois.
---
Guestbook
My lady,

Words can not even describe what I'm feeling right now. We've grown so much over the years. From two woman meeting one another to me seeing you as a mother and you seeing me as a daughter. I remember the day we had this discussion, I couldn't hold back the tears because I felt how genuine you were saying it. Shortly after that you had me take you to 80 stores, we ordered food, played cards and you took all my extra cash 😂
Momma, I miss you so much! I'm going to miss our talks, our outings, and you calling every made up name you had for me. Until we meet again. I'll have my dollars ready too. Love you forever!!

Your KeyNaNa!
Kyon Dec 13 2021 11:17 PM
I can remember like yesterday the first time we met, you saw me and hugged me. Your welcomed me with open arms as if you had known me my whole life. You made me feel so comfortable and welcomed. I remember your little nick names you gave me all the time always something unique and different, tailor me just for me. All the lunches and dinners we had at your house on carpenter. As I write this is start to remember all the times we use to sit down and just talked about all the different churches and preachers who we were going to go visit or had seen on the internet. Im so glad I met your daughter Stephanie without her if would have never gotten a chance to experience the love and joy that I felt coming from you. I will always remember you.
Love you Momma, Ramoneo
Remon Ellis Dec 12 2021 5:35 PM
I remember first meeting Ms.Glendora..Such a kind wonderful spirit .. Always made me feel welcome..Her conversations always full of wisdom .. Just a Beautiful person ..inside and out!!
I am very thankful for her life..Her Beautiful kids and her time here. Thankyou Ms. Glendora!!! You will be missed!!.To her family ...I PRAY for continued strength!! .
Bernice N. Boyd Dec 12 2021 3:48 PM
A photo was added for Glendora Green
Stephanie Dec 12 2021 3:32 PM
My moma. I remember when we was younger , the kids would ask "do yall have the same mom? because each one of us would say my moma. And moma in your own way u gave us our own personal mother. To see you transition into God's arms , was one of the most beautiful things I've ever seen, I pray to be ready in the way you was . See you on the other side my moma. Your daughter Stephanie
Stephanie Green Dec 12 2021 3:27 PM
My Lady I think about the time when you taught me how to play Poker and Bid Whist. I remember when the church asked me to be a Deacon and you taught me how to pray 🙏🏾 on it. I don't remember how to play Poker or Bid Whist anymore but I still know how to pray. Thank you RIH
Big Dave Dec 9 2021 2:05 PM
I miss you grandma ❤️! I\'m thankful for the time spent and that my kids had the chance to meet you!
Vic Dec 4 2021 11:09 AM
My forever girl ❤️ I miss you a lot grandma. Love you so much
toria Dec 4 2021 9:44 AM
Granny, I love and miss you. You were the best grandma I could ever ask for. See you in heaven granny ❤️
Quintin Dec 4 2021 12:32 AM
Rest In Peace OG I will never forget the good times we had and will cherish every moment.
Timothy Green Dec 2 2021 8:18 AM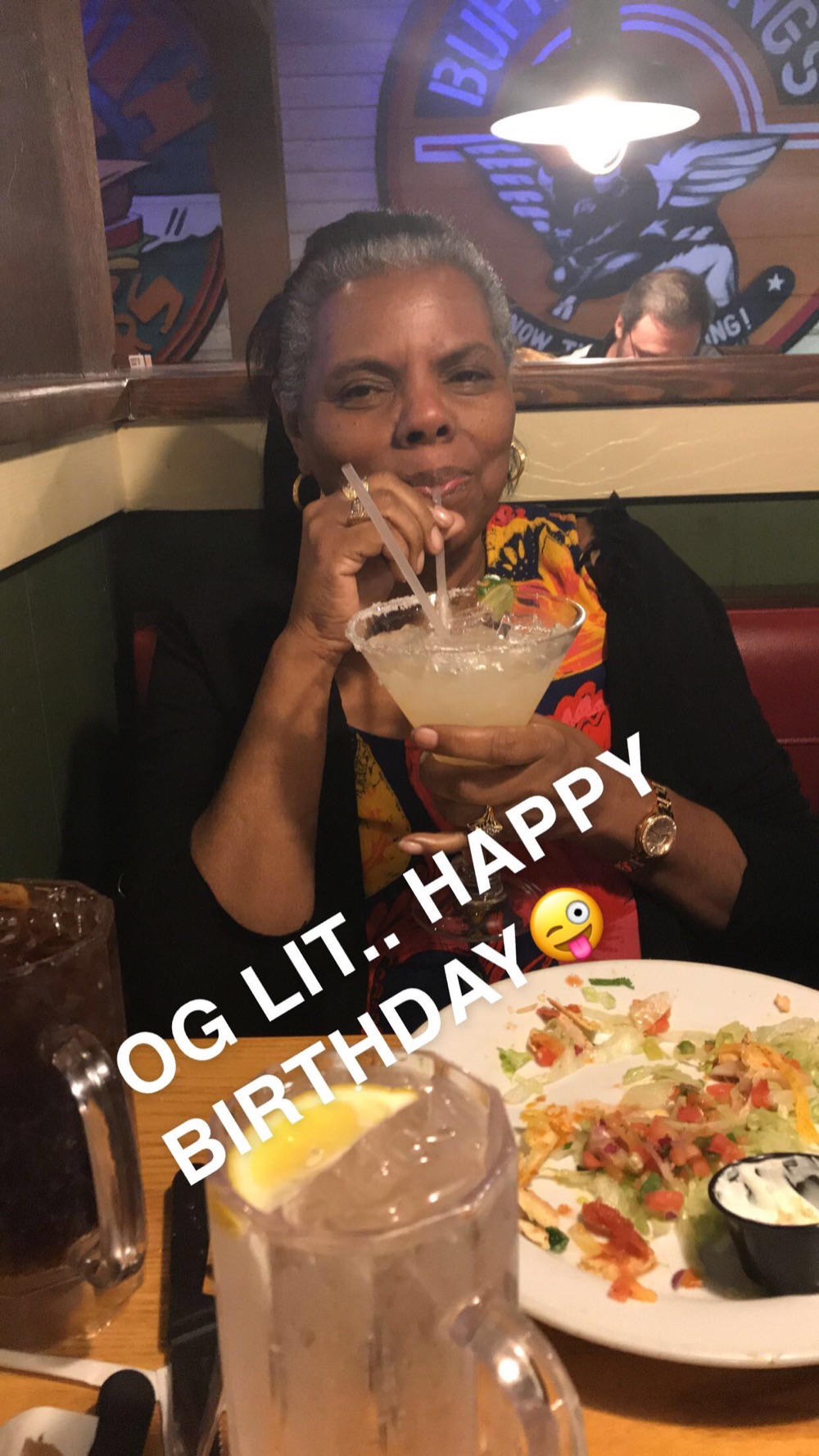 Show More Entries