Nancy Ann Prioleau
Nancy Ann Prioleau - August 15, 2022
Nancy Ann Prioleau was a phenomenal woman.  A woman who constantly reminded us to sing Hue to find our peace. Nancy defined everything; she believed anything was possible when you put your mind to it. Nancy Ann was a rock and our core. We are grateful to have had such a fantastic monarch. Nancy leaves behind 2 daughters, 1 son, 7 grandchildren, and 10 great-grandchildren.
Memorial Services will be held on
Friday, September 2, 2022,
From 12pm to 2pm
At the South Shore Cultural Center
Located at 7059 South Shore Drive, Chicago, IL 60649.
The family requests that donations in lieu of flowers be made in Nancy Prioleau's name to Eckankar, PO Box 2000, Chanhassen, MN 55317
All arrangements entrusted to Chicagoland Cremation Options of Schiller Park, Illinois. 
---
Guestbook
A candle was lit in memory of Nancy Prioleau
KAREN Sep 2 2022 10:18 AM
Nancy was an open hearted, honest, and determined individual. I met her through our common interest in the teachings of Eckankar. Through the years she attended many worship services and volunteered at some of our outreach activities including regional seminars where she served as a host or coordinator.
There are many qualities that I admired about Nancy, including her commitment in sticking to her raw food life style. She once attended a potluck girl friends gathering at my home. Nancy came prepared with her \"green\" drink and brought delicious strawberries for the rest of of us. She was also an avid gardener (she said she was a \"country girl\" at heart), and offered me advice on how to care for a couple of struggling plants. I was also amazed when she told me how she\'d reupholstered a chair that she liked.

When Nancy decided to do something, she gave it her best, Whether it was caring for the children in her charge, or sharing the sacred sound of HU, a love song to God. The world is a better place because of her love.

My sincerest wishers for God\'s love and comfort go out to her family and friends.
Stephanie Browne Sep 1 2022 3:26 PM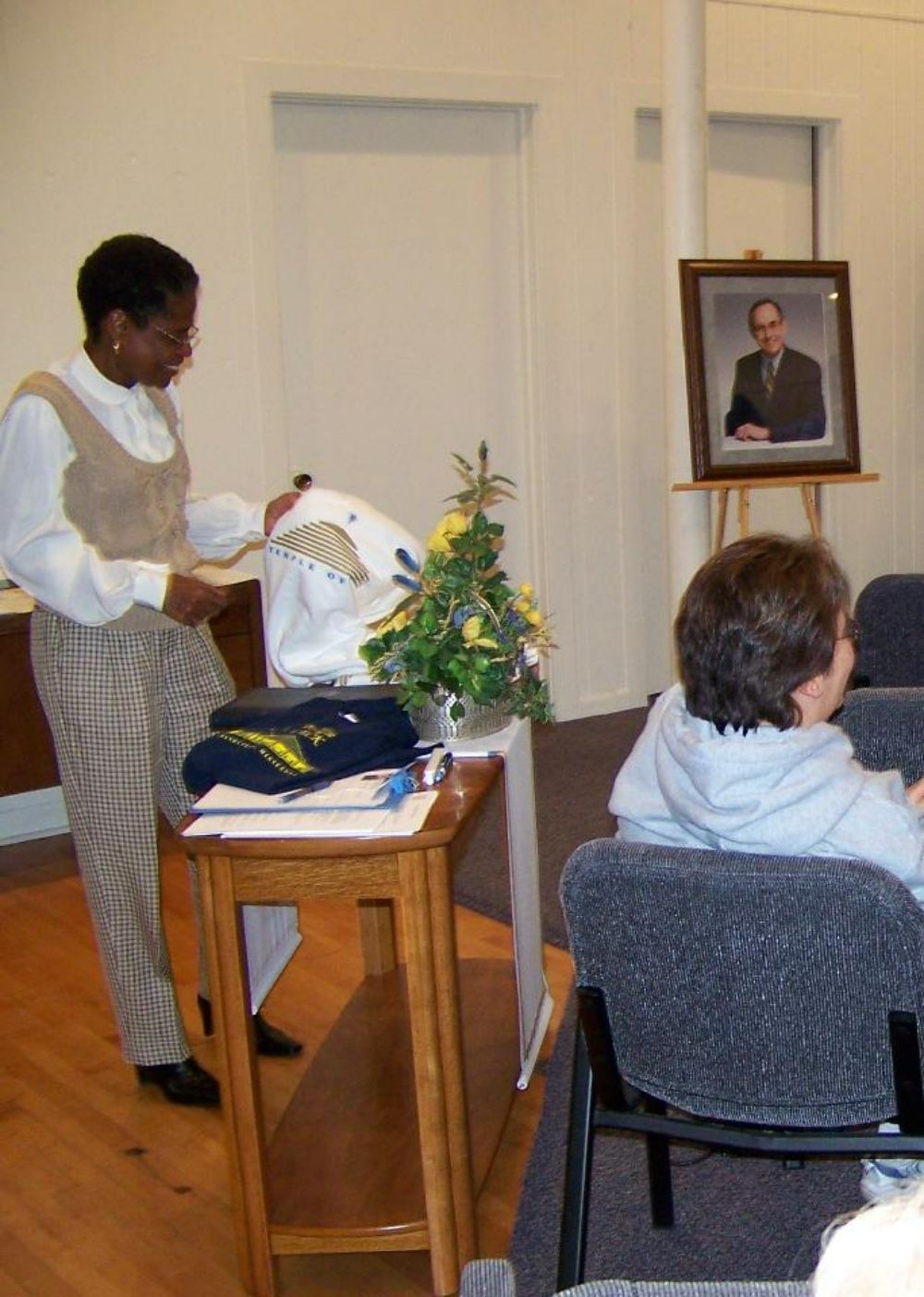 Ingrid, I would like to extend my deepest condolences to you and your family. My thoughts and prayers are with you.
Zalika Landrum, Ed.D. Aug 31 2022 7:15 PM
Wow! What a woman! That smile ! That fro! That energy! She raised the great woman I know. Rest in power Ma'am
Lauren Robinson Aug 31 2022 6:17 PM
Nancy was a light in this world with her love and dedication to service to all life. It was a blessing to know her through our Eckankar classes, seminars, services and meetings. I loved her insights and stories. She loved her family dearly and shared stories with me about how blessed she was with grandchildren and their accomplishments. She shared the HU song, a love song to God to people she met in the grocery store as she went about her day. Soul never dies, and moves on to new areas of service in God's heavens. Her physical presence on earth will be missed. Love, Debbie
Debbie Bryk-Serva Aug 31 2022 12:57 PM
A candle was lit in memory of Nancy Prioleau
Constance Turner Burkes Aug 30 2022 2:31 PM
Nancy, we loved your energy, creativity and love! You had much to give and we are grateful that we knew you!
Much Love,
Susie and Wayne Walusiak
Susan Walusiak Aug 30 2022 8:42 AM
A candle was lit in memory of Nancy Prioleau
Charon Waller Aug 29 2022 8:20 PM
Nancy is a beautiful soul. She will be dearly missed. It was a honor to work with her at the ECK events and have such a caring friend. She was loving but would tell you her honest opinion. She loved her family dearly. Nancy's with her father she truly adored. Our deepest condolences to her family.
Jody Pieczara Aug 29 2022 7:37 PM
Nancy was my friend. I helped her with her lawnmower a couple of times in Morris, IL. The second time she gave me an even older lawn mower as payment for the help, which I loved because I enjoy fixing old machines. Somehow she knew that.

Actually, Nancy _is_ my friend. I'll say that in the present tense because there's no reason to think these physical worlds will keep friends apart. They don't have to. We'll see each other in dreamland and between waking moments when I'm able to look past the physical worlds, where Nancy lives now. Smiles on both sides, always.
Joe Kuhn Aug 29 2022 7:13 PM
Show More Entries